Currently the best regular club in the city. Mantra presents various sorts of electronic music at least two days a week: the new Copenhagen Country Club on Fridays, which is hosted by Keld Tolstrup, is devoted to delivering as broad a selection of music as possible, and Tanja and Kong continue to deliver crisp techno every Saturday. Apart from these two days, there are lots of other things happening on a more irregular basis.

Located in Tivoli's former jazz house, the club seems very warm and cozy, and everything's in good condition, no matter whether you look at the powerful sound system, the intelligent light installation or whatever else you can think of. The club is usually divided into three parts (dancefloor, bar and chill-out), which means that you can always find a spot to suit your tastes. Capacity is about 200.

Check out the entry for Mantra in the organizers section for info about the club's history.
Bernstorffsgade 3
1577 Cph V
club phone 33 11 11 13
office phone & fax 33 24 68 84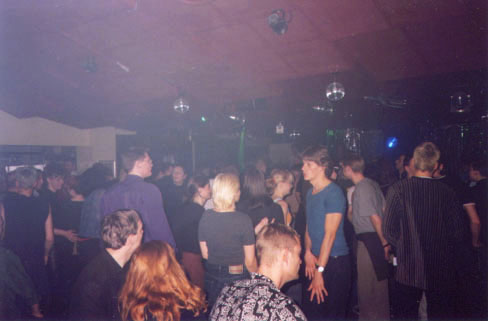 return to the previous page